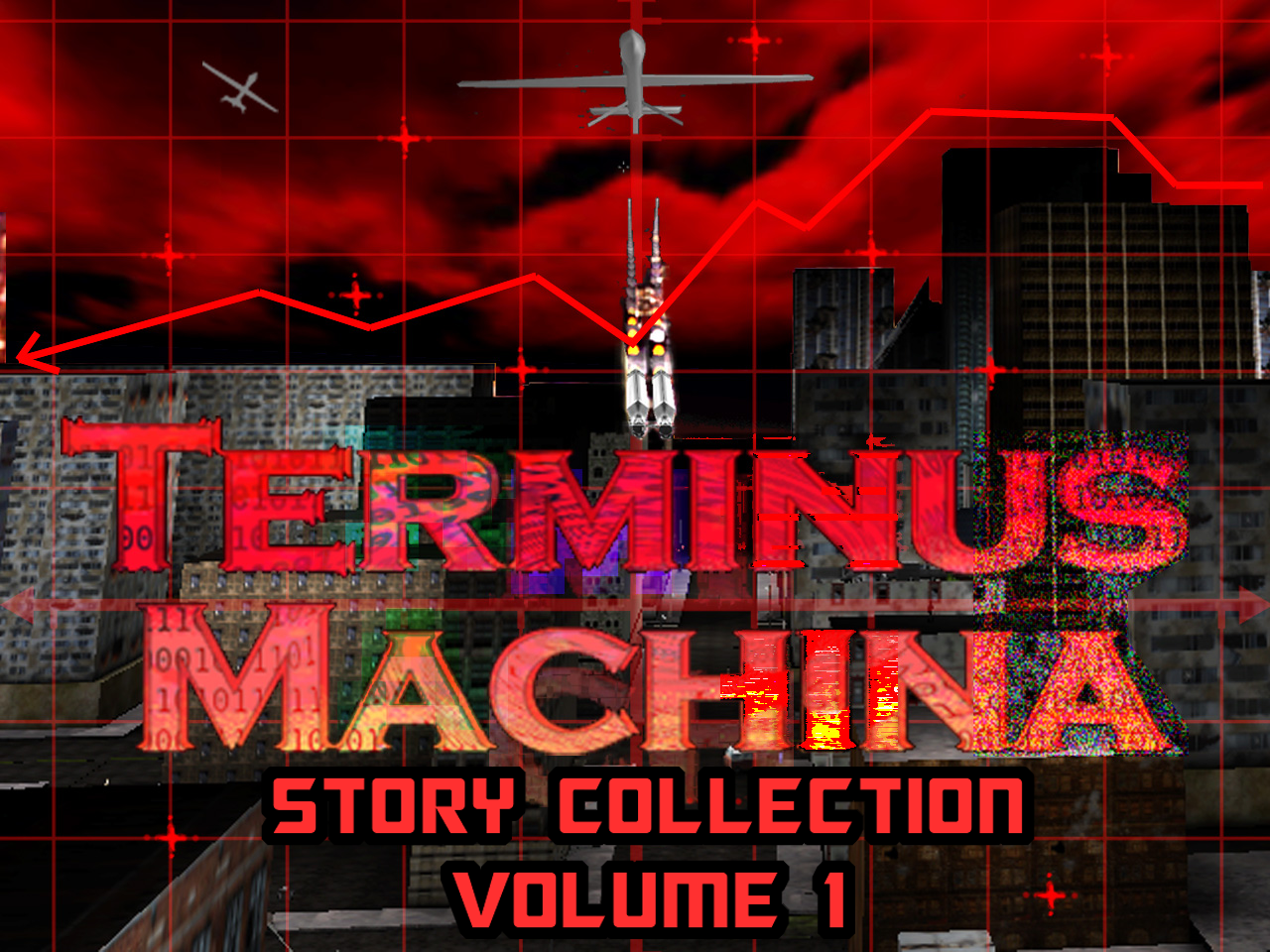 Terminus Machina Story Collection (Vol 1)
The Future. If the climate apocalypse after 2030 doesn't get us, there's the economic collapse to worry about, or maybe the rising fascism. But hey, maybe green tech 'market solutions' will fix things? Perhaps benevolent ultrasmart God-AI will run the world on an even keel? Maybe the liberals will right the tipping ship of hypercapitalist neoliberalism? Or at worst, surely the billionaires AKA League of Evil Asshole Masterminds will manage the clockwork Earth from the shadows, however dark?
Nope. Just a lot of buggy paramilitary drones blowing up schools, incompetent amoral elite wrecking the planet with endless environmental, economic, financial crises, and mass unemployment as robots shove workers out of offices and into endless breadlines run out of bread in bankrupt states. Yeah, it's a mess.
Rag-tag groups of hacktivists, freedom fighters and marginalized radicals square off against a ruthless, AI-driven merger of police state and surveillance capitalism in a post-anonymity, post-employment planet. World Class War immolates the planet and ultrarich-controlled death machines slaughter all resistance, burn crops and bomb water treatment facilities under media blackout from San Francisco to Mumbai, escaping into plutoclave towers, underground bunkers, or Mars.
But what do alcoholics anonymous and preventing mass-extermination of everyone and everything who isn't a billionaire have in common? The first step is facing who you really are, and what you've become. And as painful and hopeless as it is, you must fight world-ending fascism not because you will win, but because fighting fascism is the right thing to do.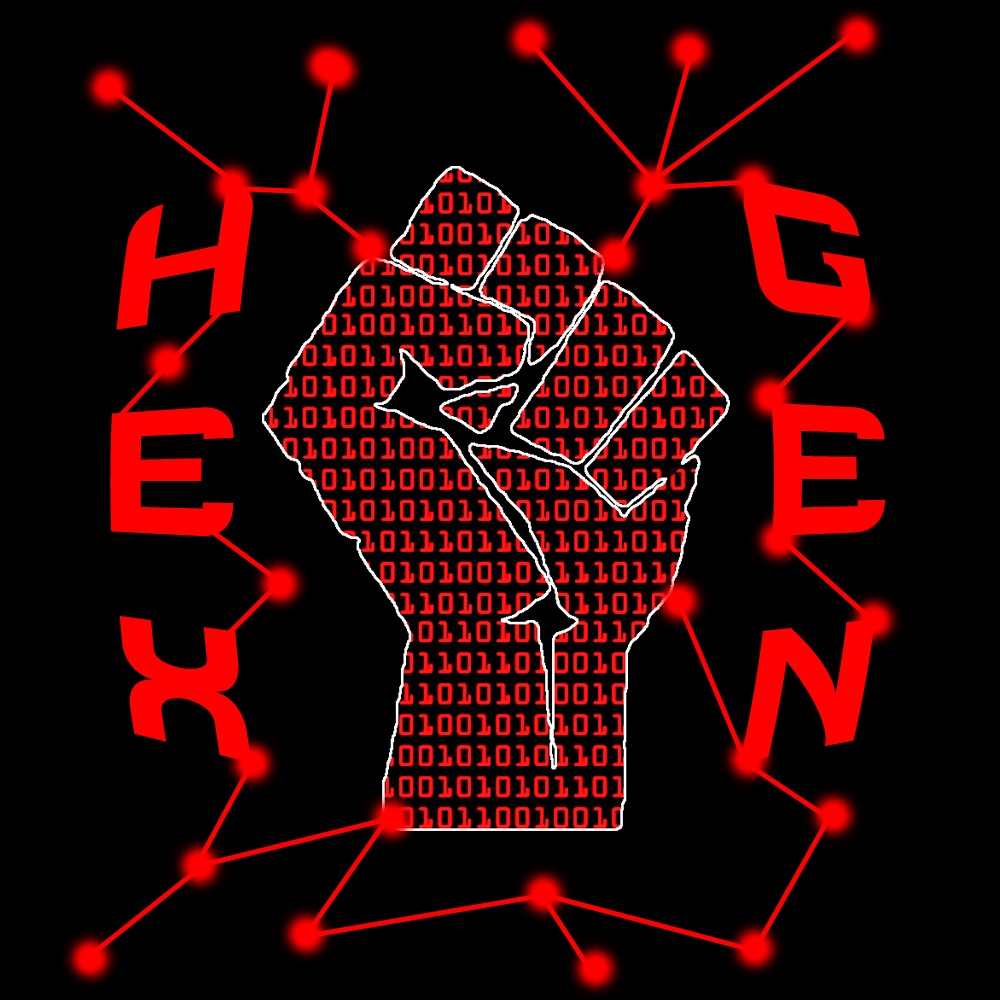 Written by Christian Kealoha Miller, the Native Hawaiian creator of the cyberpunk hellscape Neofeud (Top 25 Cyberpunk Games in GamersDecide, Top 100 Indie Games of 2017 on IndieDB), Terminus Machina is a play-by-play examination of a very real and dark near-future, but one which offers a glimmer of hope, however slim.
Read A Sample From The Book!
More About Christian Miller AKA "Silver Spook Games"
Silver Spook Games is a one-person-team consisting of Christian Miller, a Hawaiian writer, artist, and game developer with a passion for creating works of depth and relevance.
The art, stories and gameplay of Neofeud are a reflection of his experiences as a STEM teacher for the underserved youth of Honolulu's inner city. Teaching robotics, programming, and sustainability is an often difficult, stressful, and even Kafka-esque endeavor -- being in one of the richest, most beautiful places on Earth, yet dealing with families with working parents, who are living out of a van, or sleeping on the street. It is hard trying to keep the kids out of gangs, off of drugs, and on a path towards better opportunities, such as the ones he had growing up in a slum area of paradise while going to an upscale private school. Christian made Neofeud to be a fun and engaging game in and of itself, but he also wanted the player to think about the society in which we live, as well as the one which we may be heading toward if nothing is done.
Christian now lives on the Big Island of Hawaii with his loving, geeky, cosplaying Canadian wife, and two kids.
Twitter: https://twitter.com/SilvrSpookGames
Facebook: https://www.facebook.com/silverspookgames/
Mastodon: https://mastodon.social/web/accounts/259792
Youtube: https://www.youtube.com/user/twiliteminotaur
More on Terminus Machina
Terminus Machina was a mod for the game Deus Ex created by Christian back in 2011. These stories exist within that universe. Check out the game here: https://www.moddb.com/mods/terminus-machina
Purchase
In order to download this book you must purchase it at or above the minimum price of $3.99 USD. You will get access to the following files:
Terminus_Machina_Story_Collection_Vol_1.rtf
142 kB