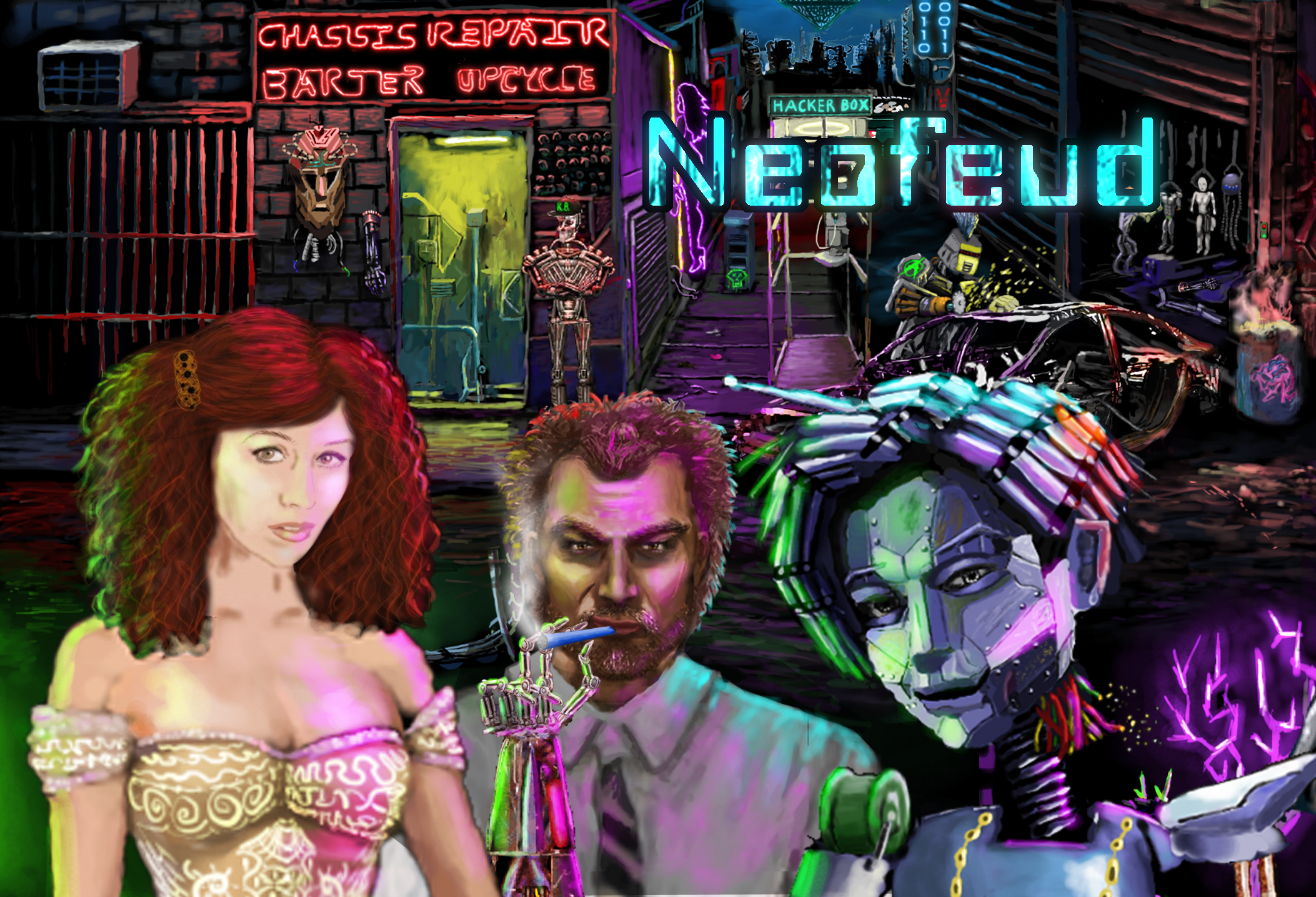 Neofeud
Merry Neofeudal Christmas!
---
Don't forget to grab a copy of Neofeud for that special someone in your life into anticapitalist cyberpunk adventure indie games. :)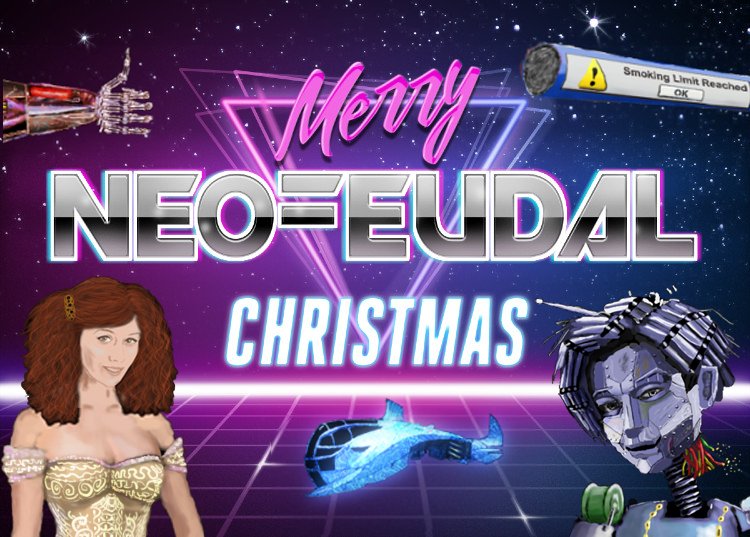 Also thanks to Jack-a-Lopium for the recent review of Neofeud!

"Quite a humorous take on the cyberpunk genre; and a semi-autobiographical adventure from Silver Spook Games, a one man and one woman artistic collective.

The art style is subversive, but still charming; and the puzzles are not going to punish the player. Failing the puzzles... which I do totally 'on purpose', honest!... usually ends your story in a way similar to the old pen and paper RPG, Paranoia: with comically over-the-top death scenes, the player can adjust and quickly try again.

Silver Spook (the developer) himself is a great guy, who along with Holly, puts out a regular podcast which features studio updates, live music and songs (the classic, Baby Yoda Song, amongst them) and interviews/reviews/all sorts in the realm of cyberpunk science-fiction.

Best wishes to Silver Spook with Neofeud 2, the Neofeud card game in the works, and all further artistic endevours."