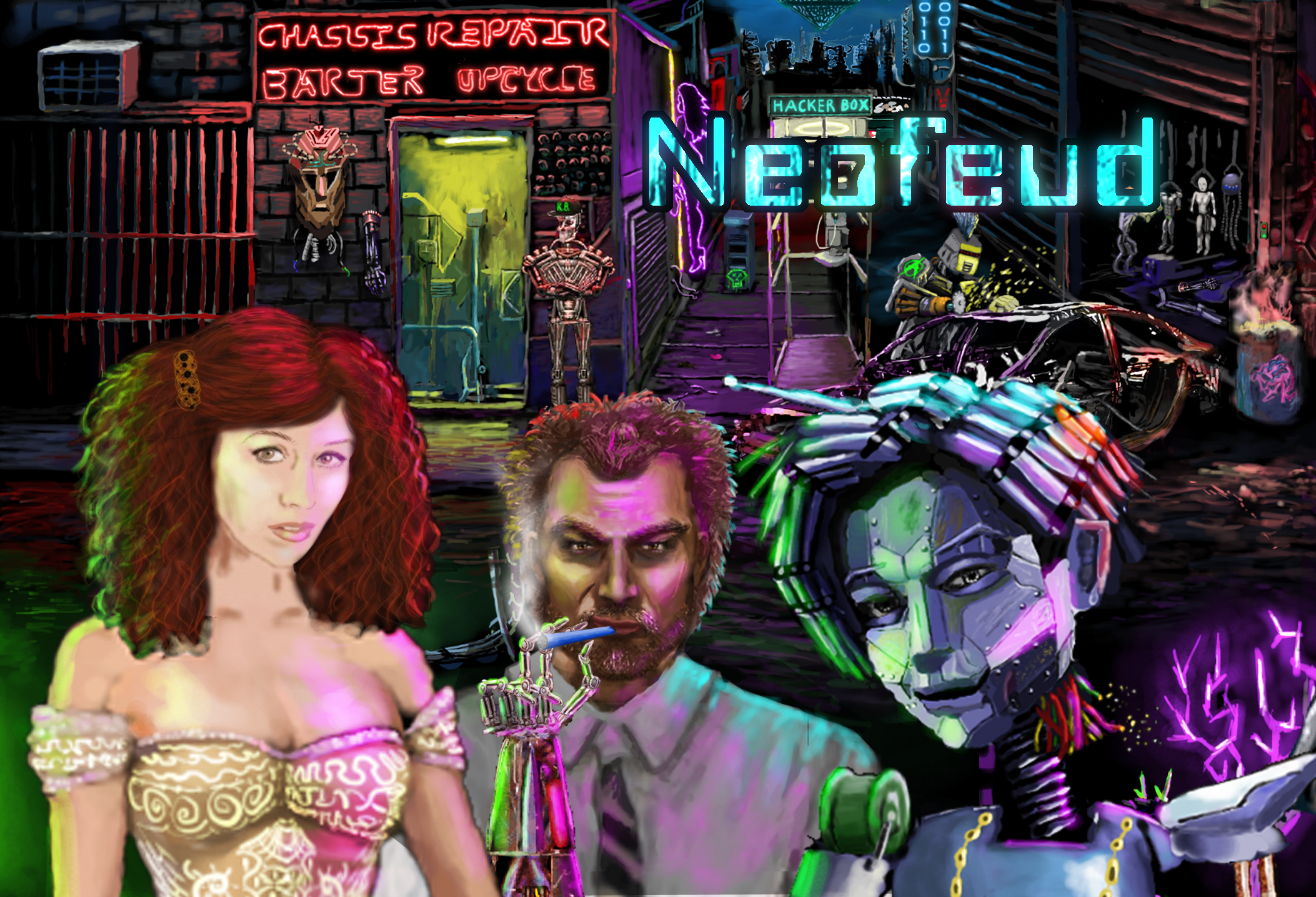 Neofeud
Neofeud 2 Demo coming soon for Patreon Supporters!
---
Good news! I'm going to be providing a demo version of Neofeud 2 for my Patreon supporters at the $5 and higher level, in the near future! Here's a little trailer of Neofeud 2 to get an idea what this cyberpunk adventure game will be like:
In the meantime, you can always pick up Neofeud 1 if you haven't yet!