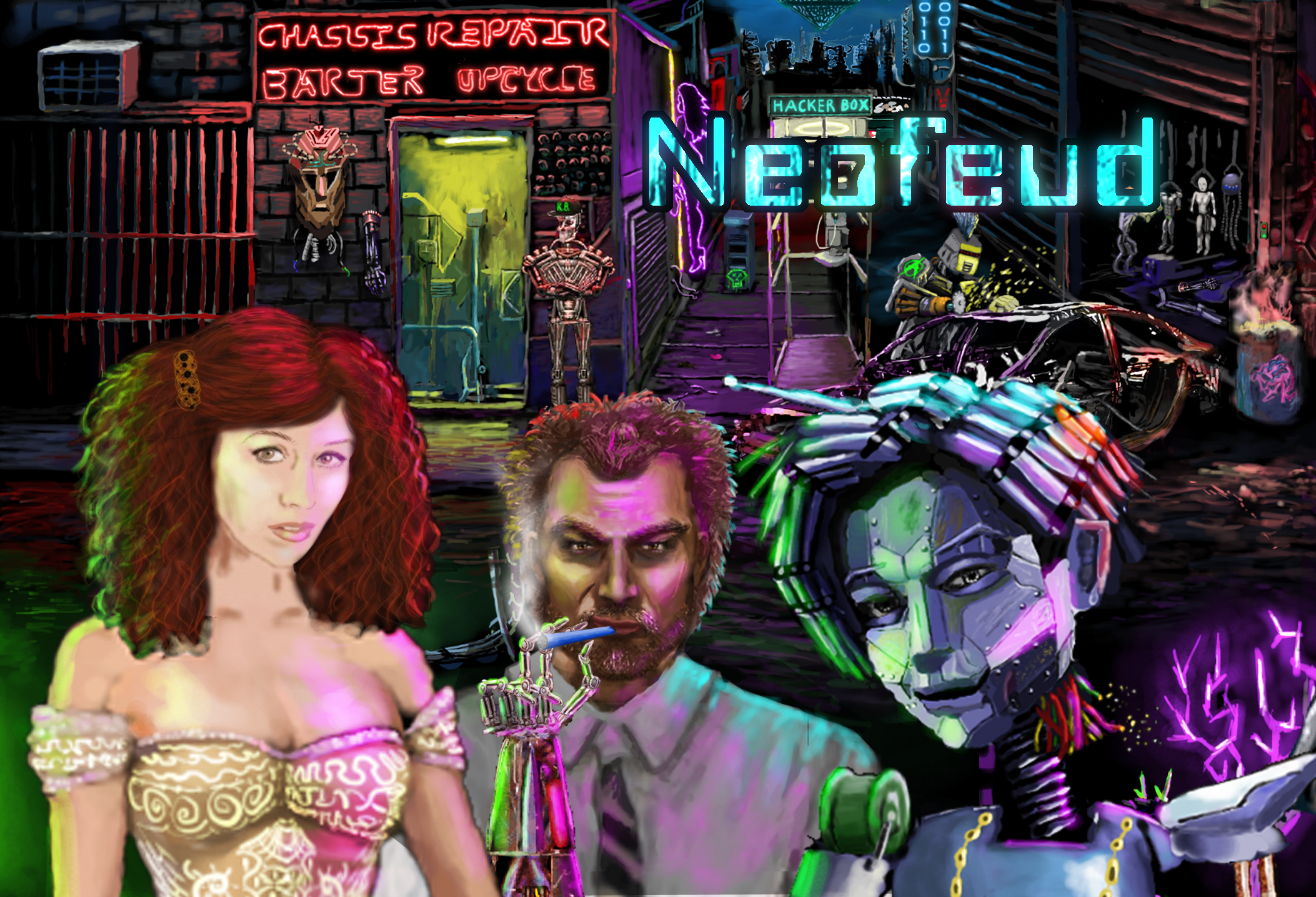 Neofeud
A Cyberpunk Thanksgiving! You're Invited!
---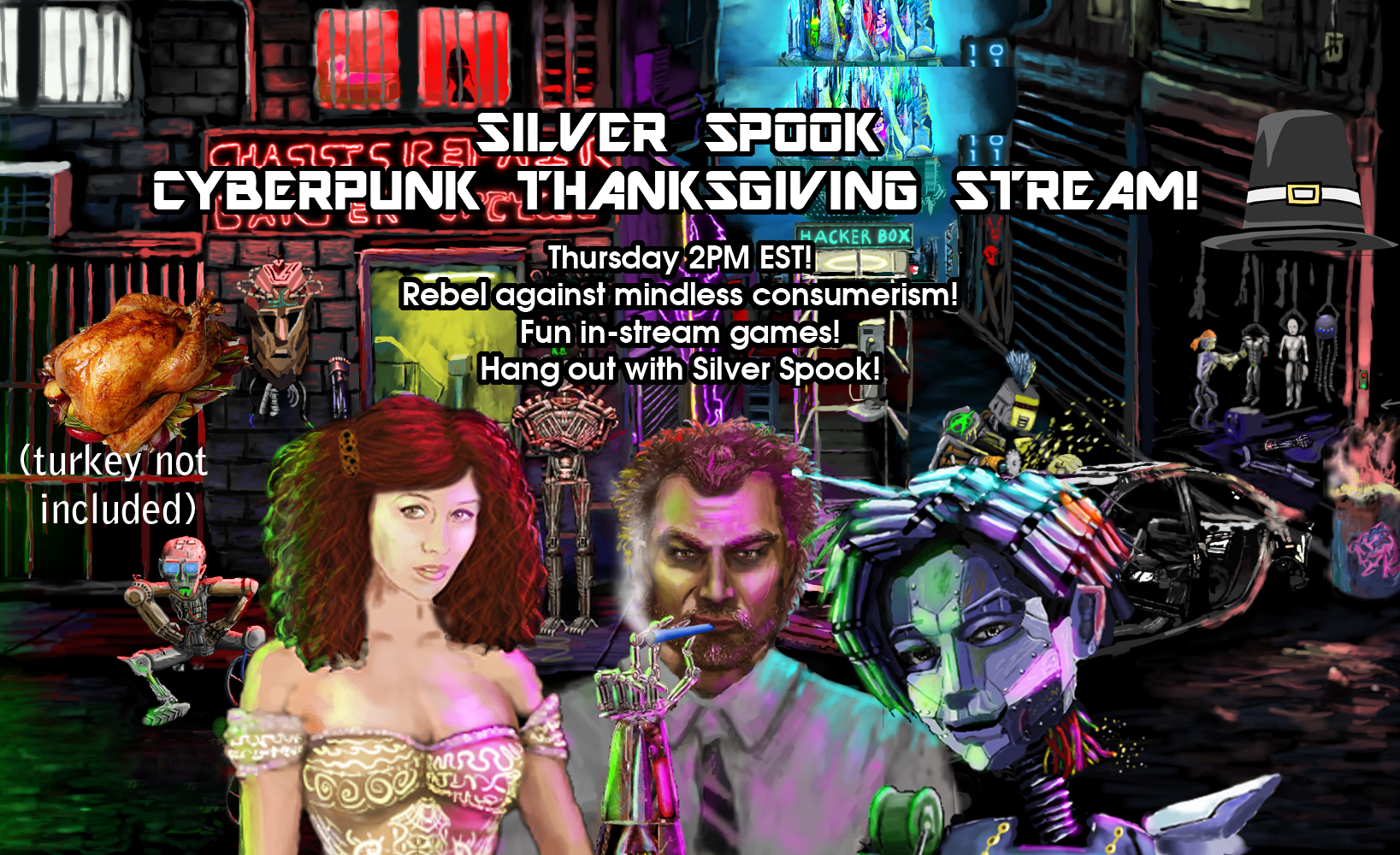 So the big news is I will be streaming live on my Youtube channel on Thanksgiving at 11 AM Pacific Time!
Come hang out! :D In addition to the above mentioned hijinx, I will also likely be doing a bit of gamedev and making some announcements on the upcoming Silver Spook Games projects.
No turkeys were harmed in the making of this poster! https://www.youtube.com/user/twiliteminotaur/videos