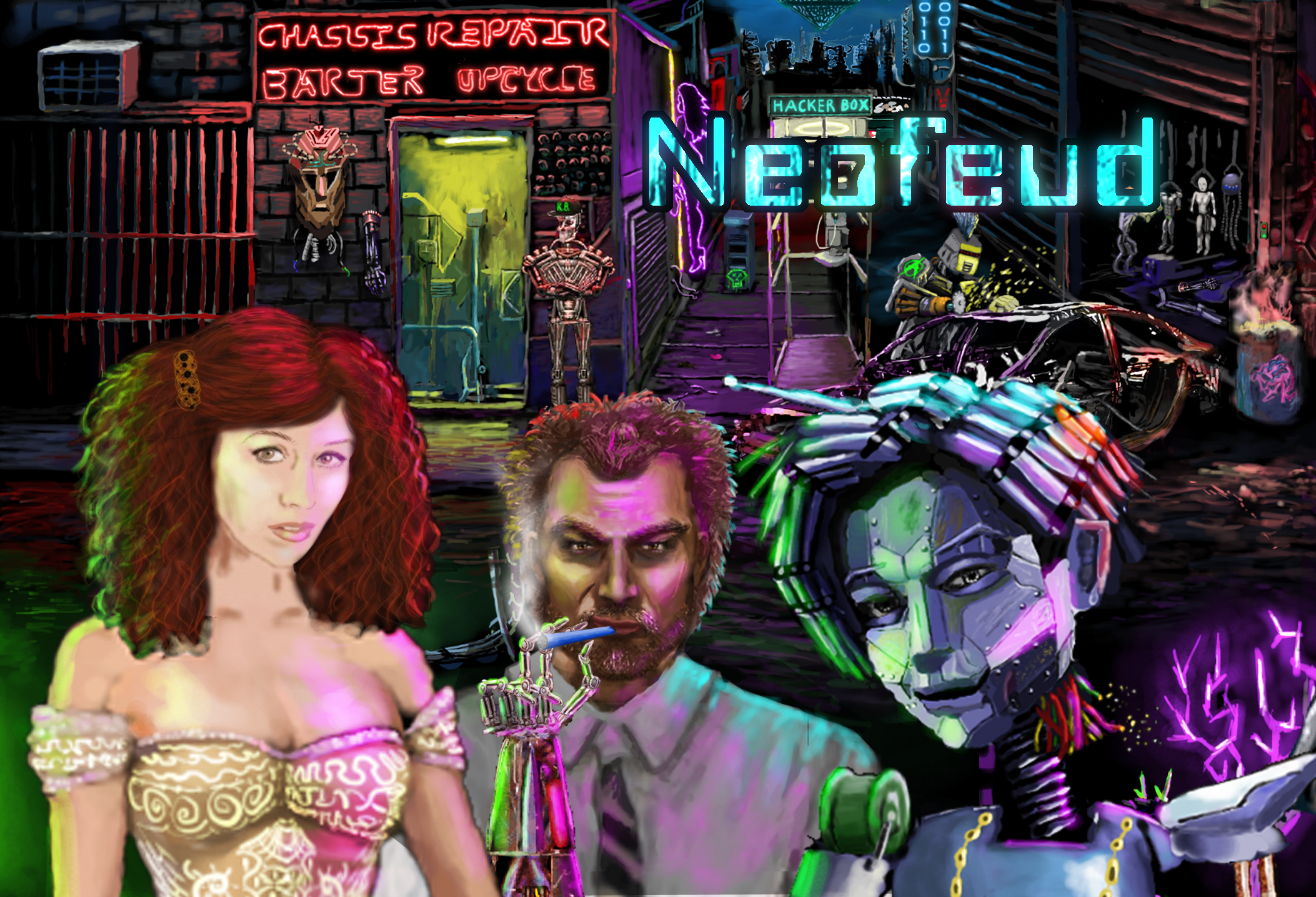 Neofeud
Giving Thanks To Indies :)
---
If you missed it, here is the Silver Spook Thanksgiving Stream! I will also be streaming again doing game dev this Saturday, so be sure to stop by! If you are a developer, I will generally give you a shoutout mid-stream just for stopping in. :)
Silver Spook and friends and family join in to rebel against unfettered corporate capitalism and neocolonialism in a cyberpunk Thanksgiving special. Special Guests include Chaos Nova, Peahead Games, Future Vintage Gaming, and Mrs. Silver Spook.
Featuring music by Scott Smigiel https://s-smigiel.bandcamp.com/releases
Plus, a Thanksgiving Poem by William S. Burroughs, and "Burn Your Village To The Ground" by A Tribe Called Red.