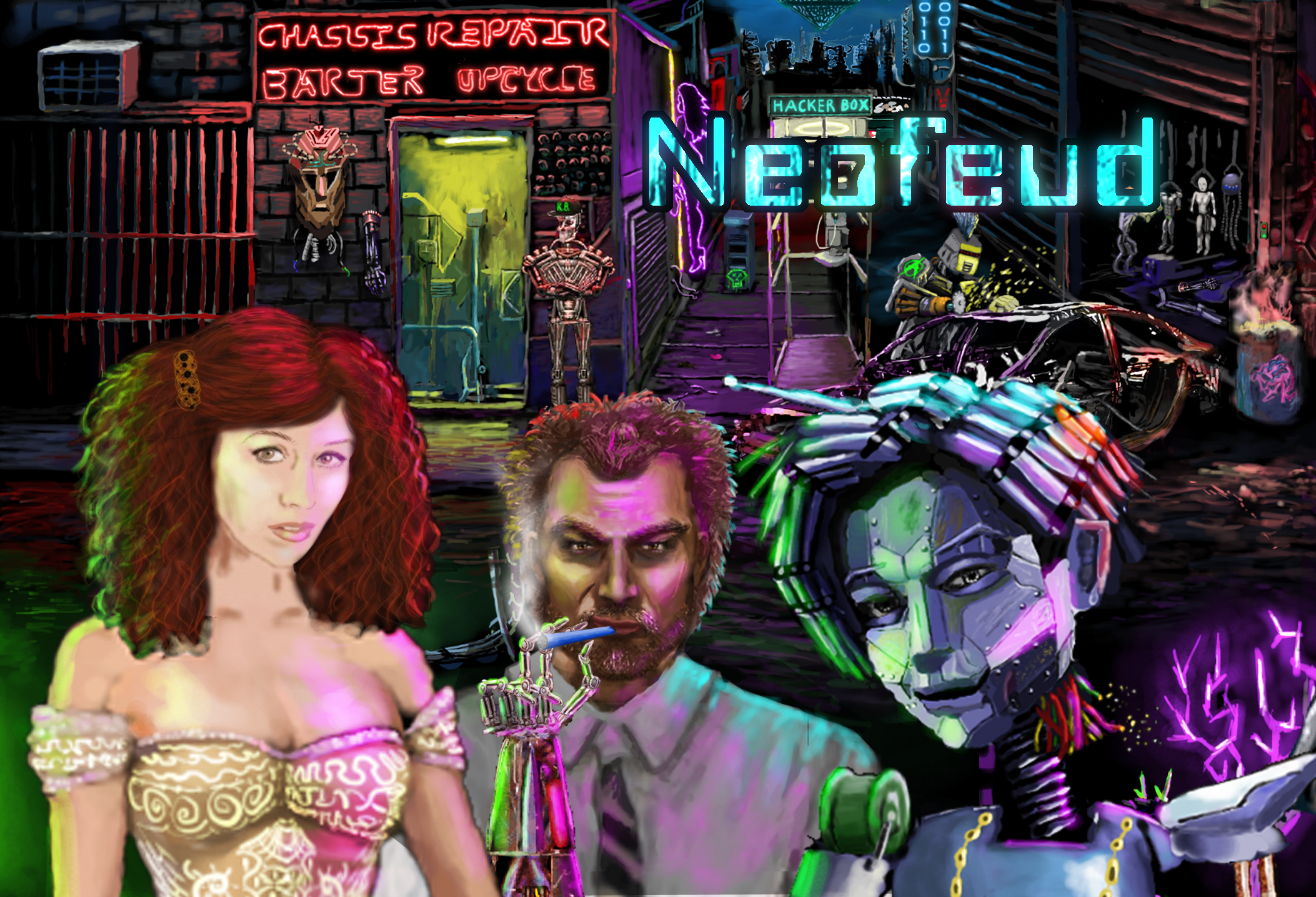 Neofeud
20 Hours To Vote For Neofeud!
---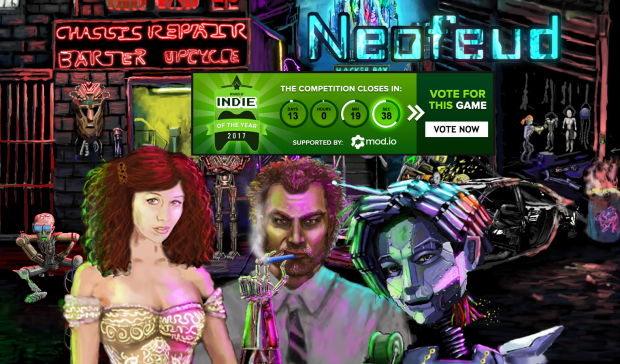 Hey guys, if you played and liked Neofeud, please consider voting for it "Indie of the Year"on IndieDB! If you haven't played it yet, Neofeud is on sale right now on Itch!
You can also support Silver Spook Games (me) and future games through my Patreon site!
In addition to working on Dysmaton, Neofeud II, and an as-yet unnanounced Deus Ex-1 like game (which you can learn a bit more about by becoming a patron!), I've also been trying my hand at some game journalism through the Silver Spook Podcast, and I've been livestreaming about once a week. Here is the most recent podcast featuring Jonas Waever of The Nameless Mod: