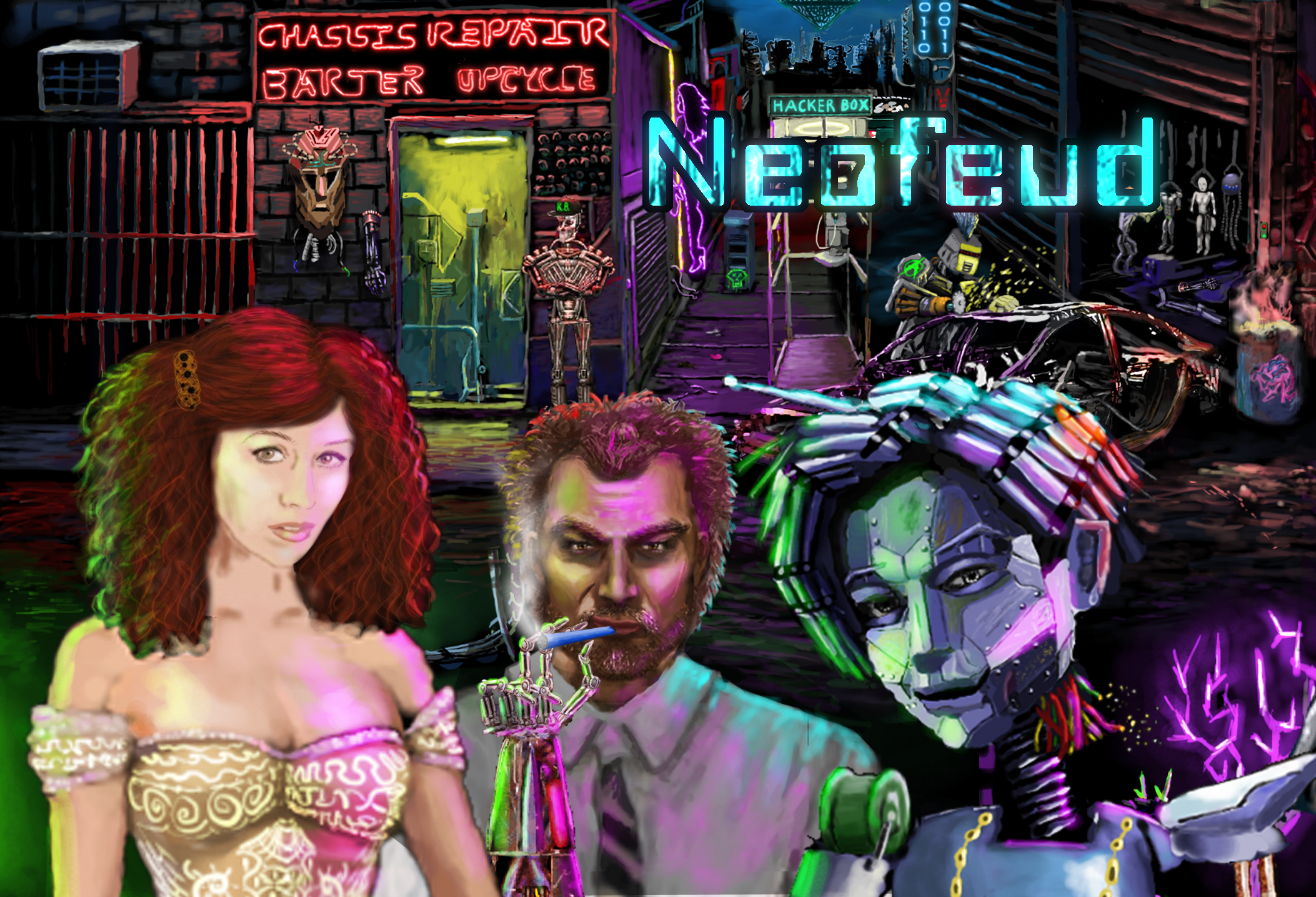 Neofeud
Happy Cyberpunk Holidays and Thanks For Voting!
---
Happy Cyberpunk Holidays! May your dystopian reality be slightly less grim for the next few weeks. :)
Come hang out on Saturday for the Holiday Livestream! :)
Also, thanks everybody who voted for Neofeud in IndieDB! Neofeud made it to the Top 100 Indie Games Of 2017 (Apparently out of over 10,000). We'll see if we beat Cuphead! (Not likely but one can hope!