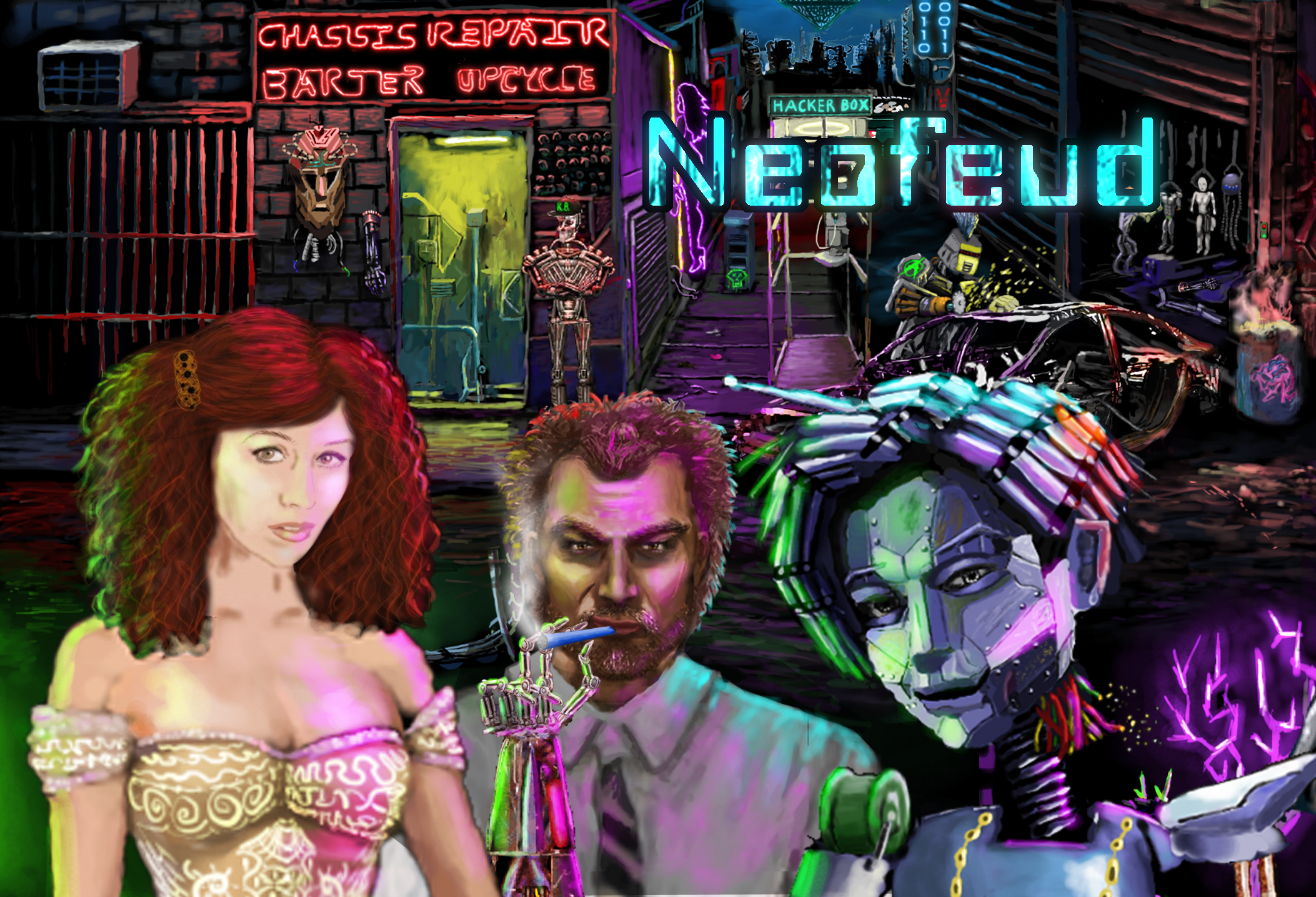 Neofeud
Silver Spook Podcas #14 - Dave Gilbert of Wadjet Eye Games!
---
It was a real treat to finally get to talk to the head of Wadjet Eye Games that published several of the games that got me interested in point-and-click adventures and inspired to create my own!
In this episode, Christian "Silver Spook" Miller talks to Dave Gilbert, head of Wadjet Eye Games, adventure game publisher of the Blackwell Series, Technobabylon, Primordia, Gemini Rue, Resonance, Shardlight, and their newest upcoming game, "Unavowed". Topics include:
-Unavowed, the next Wadjet Eye game featuring a new dark urban fantasy world, original story, and five party members.
-The entire Wadjet Eye Games catalog, and the strengths of each developer.
-The evolution of the indie game industry over the 12 years of WEG's existence.
-The finer points of voice acting, writing, game design, game art
-Running an indie game company while being a husband and parent, balancing / interweaving of personal life and game dev.
-Dave being a merciless self-critic of his own games as Christian plays Angel's Advocate.
-Top-secret literary references in the Blackwell Series, revealed!
Unavowed is coming in 2018, do consider adding it to your Steam Wishlist! http://store.steampowered.com/app/336140/Unavowed/
Dave Gilbert's / WEG Twitter: https://twitter.com/WadjetEyeGames
Support Silver Spook Podcasts and Games on Patreon: https://www.patreon.com/neofeud
Check out the rest of the podcasts: https://www.youtube.com/playlist?list=PLLA7QLc4WB_Feo9QSIX7-To7bCbIygO0o
Get Neofeud now on Steam! http://store.steampowered.com/app/673...
Get Neofeud on Itch.io! https://silverspook.itch.io/neofeud
Check out the website: http://silverspookgames.com
Silver Spook Games Facebook: https://www.facebook.com/silverspookg...
Twitter: https://twitter.com/SilvrSpookGames
Silver Spook Games' next project "Dysmaton": https://silverspook.itch.io/forgotten-city