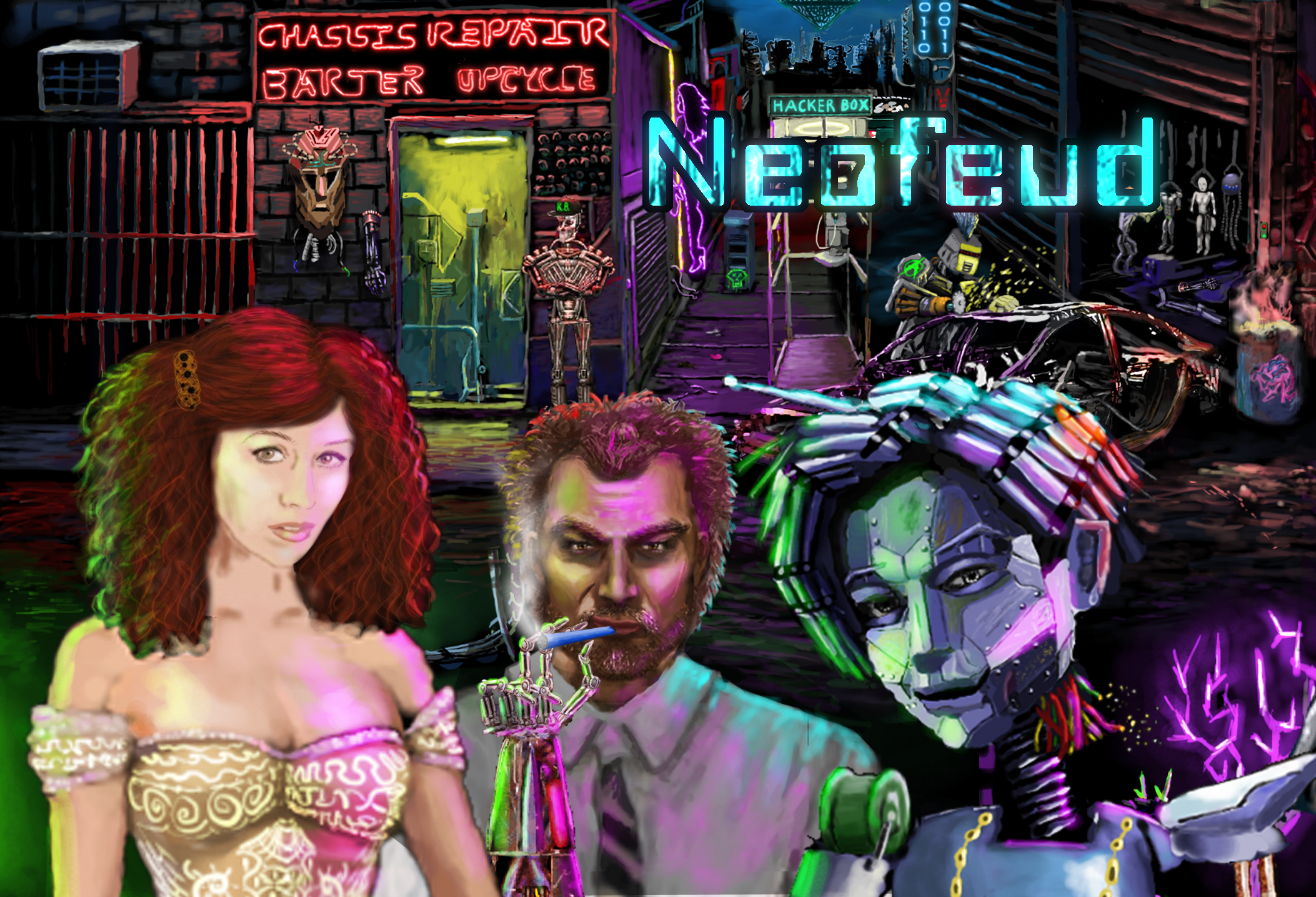 Neofeud
A new version of Neofeud is up! Changes include:
-Fixed audio skipping especially during intro
-Updated, more intuitive tutorial
-No weird messages when clicking on flying cars in intro
-various other fixes and changes
In addition, Neofeud will be coming to Steam in September! If you purchase Neofeud on Itch.io, you'll get a free Steam key when it is released there. Stay tuned for the actual release date!

Here's a video of the most recent work on Neofeud from the Silver Spook Livestream